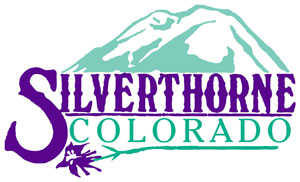 Silverthorne, "the gateway to Summit County", was incorporated in the 1960's, and has grown up with the Summit County tourist industry. Silverthorne's proximity to both Summer and Winter activities make Silverthorne an ideal place to visit.
Silverthorne is within 20 minutes of Summit County's four world-class ski resorts. The Town has a 62,000 sq. ft. recreation center offering plenty of indoor recreation, a swimming pool and hot tubs for both residents and visitors alike.
Silverthorne is best known for its shopping, which should not be missed! The Silverthorne Factory Stores, with over 70 brand name shops are widely known for exceptional value, quality, and variety. Silverthorne has an abundance of lodging accommodations. It's central Summit County location, and easy access to Interstate 70, and the Ptarmigan & Eagles Nest Wilderness areas, make Silverthorne a popular destination.